Town of Limon Municipal Code

The Municipal Code was most recently updated on December 31, 2018.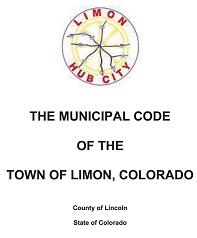 Here is the entire Municipal Code document as a 1.5MB .PDF file.

And these links are the individual chapters, for faster downloading:
---
We also have an alternative way for you to view or download these files. This is an automated list of all muni code documents, with file name (as chapter #s) and file size.