We are the central "Hub City" of Eastern Colorado
Hub City of the Plains !
From a time when Limon was recognized by Ripley's Believe It or Not for the most gas stations per mile, to the current modern facilities serving trucks and the traveling public:
The Perfect Business Location!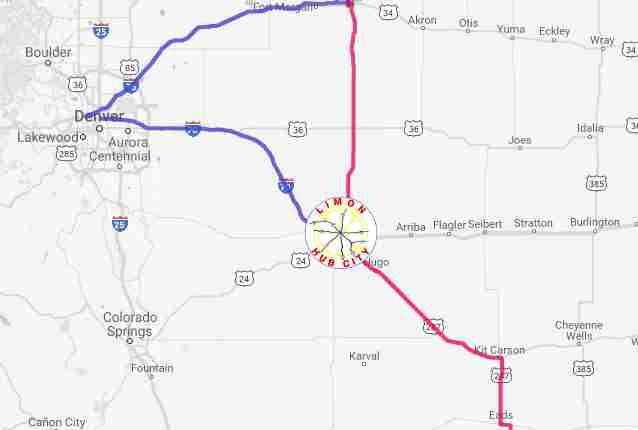 We're connected by
Interstate 70 east to

Goodland (109mi)
Topeka (450 mi)
Kansas City (500 mi)
Interstate 70 west to

Denver (eastern beltway-E-470 -75 mi; Interstate 25 - 87 mi)
Silverthorne (155 mi)
Winter Park (155 mi)
Frisco/Breckenridge (160/170 mi)
Vail (185 mi)
Steamboat Springs (245 mi)
Aspen (285 mi)
Grand Junction (335 mi)
Interstate 70 is the major East-West Interstate between I-40 and I-80.
The Ports-to-Plains Corridor including US 40/287 south and Colorado Highway 71 to the north of Limon connects to
Amarillo (330 mi),
Lubbock (455 mi) and
Dallas (700mi) to the south and
Cheyenne, WY (210 mi) and
Rapid City, SD and the
Black Hills (390 mi) to the north
without using congested highways !
This corridor provides an uncongested alternative to Interstate 25 and Interstate 35 in moving freight and people north-south .
Colorado Highway 71 south from Limon connects to
Rocky Ford (87mi)
La Junta (98mi)
Pueblo (127mi)
US Highway 24 is the direct shot southwest from Limon to Colorado Springs (90 mi)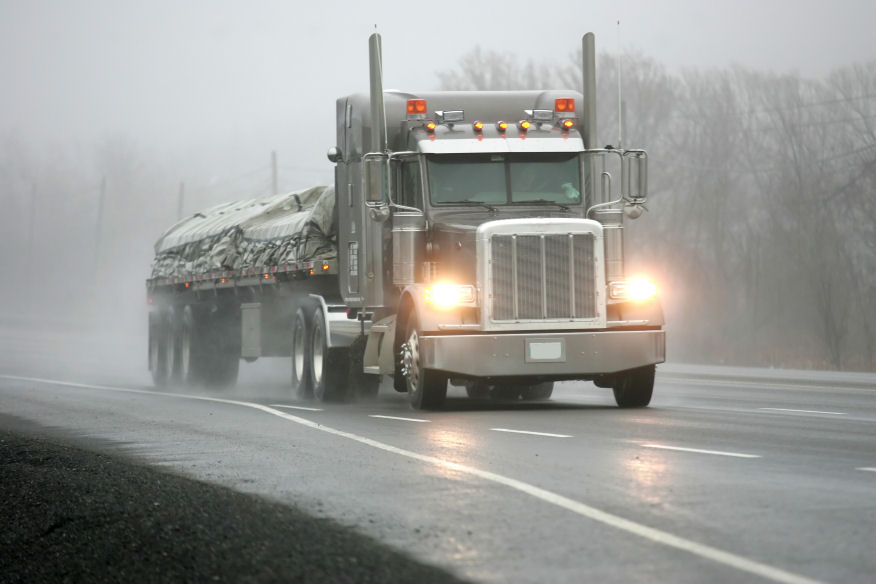 A major portion of the shipping between the Mid-West and the Western States rolls right through our community.
Limon is connected to the world by Interstate 70, U.S. Routes 24, 40, and 287, and Colorado Highways 71 and 86.

All paths cross right here!
Hub City of the Plains !