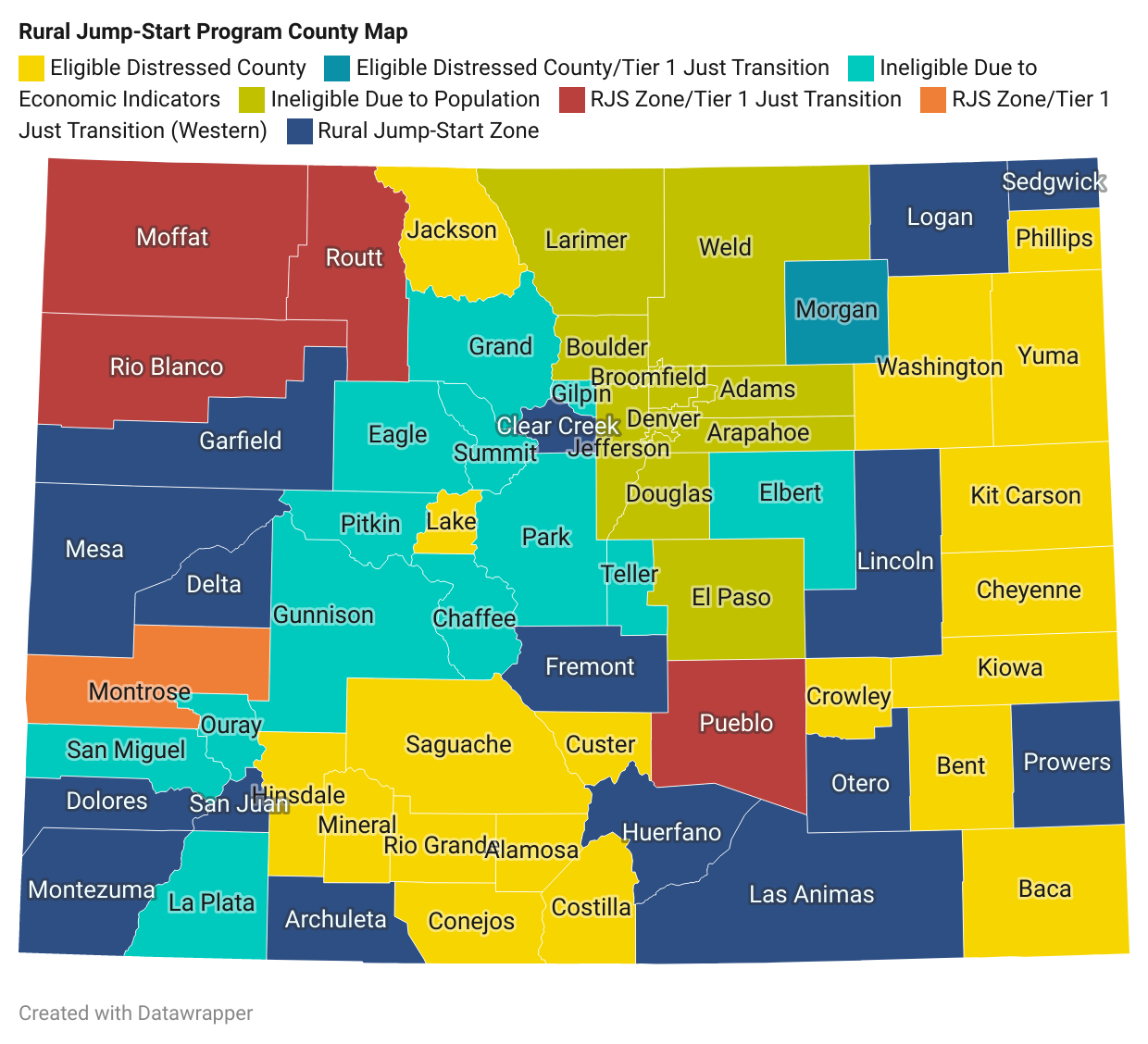 The Rural Jump-Start Program incentivizes new businesses starting in or moving into rural, economically distressed areas and hiring new employees.
To be eligible, businesses cannot compete with similar businesses in the county or adjacent economically distressed county.
The program provides both a grant and tax credit to businesses.
Grant and tax relief amounts are dependent on the business's location. For example: If a business is located in a Rural-Jump Start zone, businesses can receive up to $20,000 as a newly established business and up to $2,500 per new hire.
If a business is located in a Tier 1 Just Transition community, businesses can receive up to $40,000 as a newly established business and up to $5,000 per new hire.

Tax benefits include relief from:
State income taxes for the new business
State sales and use tax for the business
100% of county personal property taxes for the business
Municipal personal property taxes for the business (in participating municipalities)
100% of state income taxes for the employee